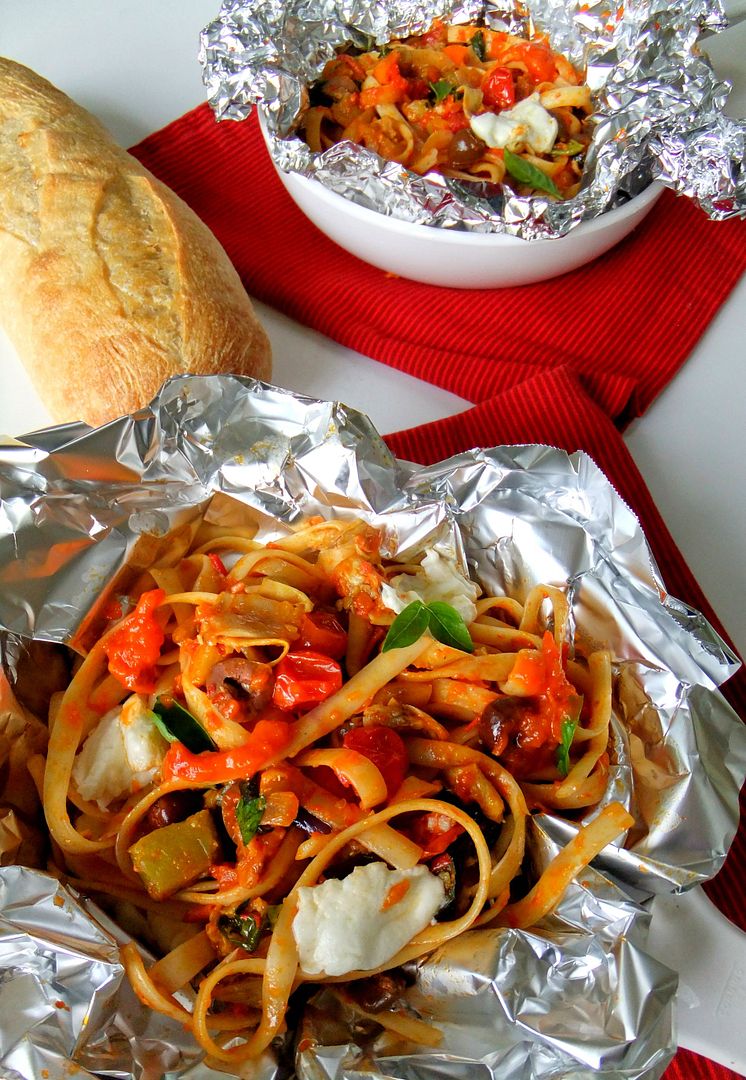 Lately we've been loving roasted red pepper sauce, a simple combination of homemade marinara blended with roasted red peppers creates a dynamic flavor combination, toss it in some pasta and it is hard to resist!
Every couple of weeks or so I make a huge pot of marinara, I buy a 6lb can of San Marzano tomatoes, saute 12 to 15 cloves of chopped garlic in 3/4 cup of olive oil, 5 teaspoons of salt, pepper and lots of basil, sometimes I might add a small onion but most times I don't.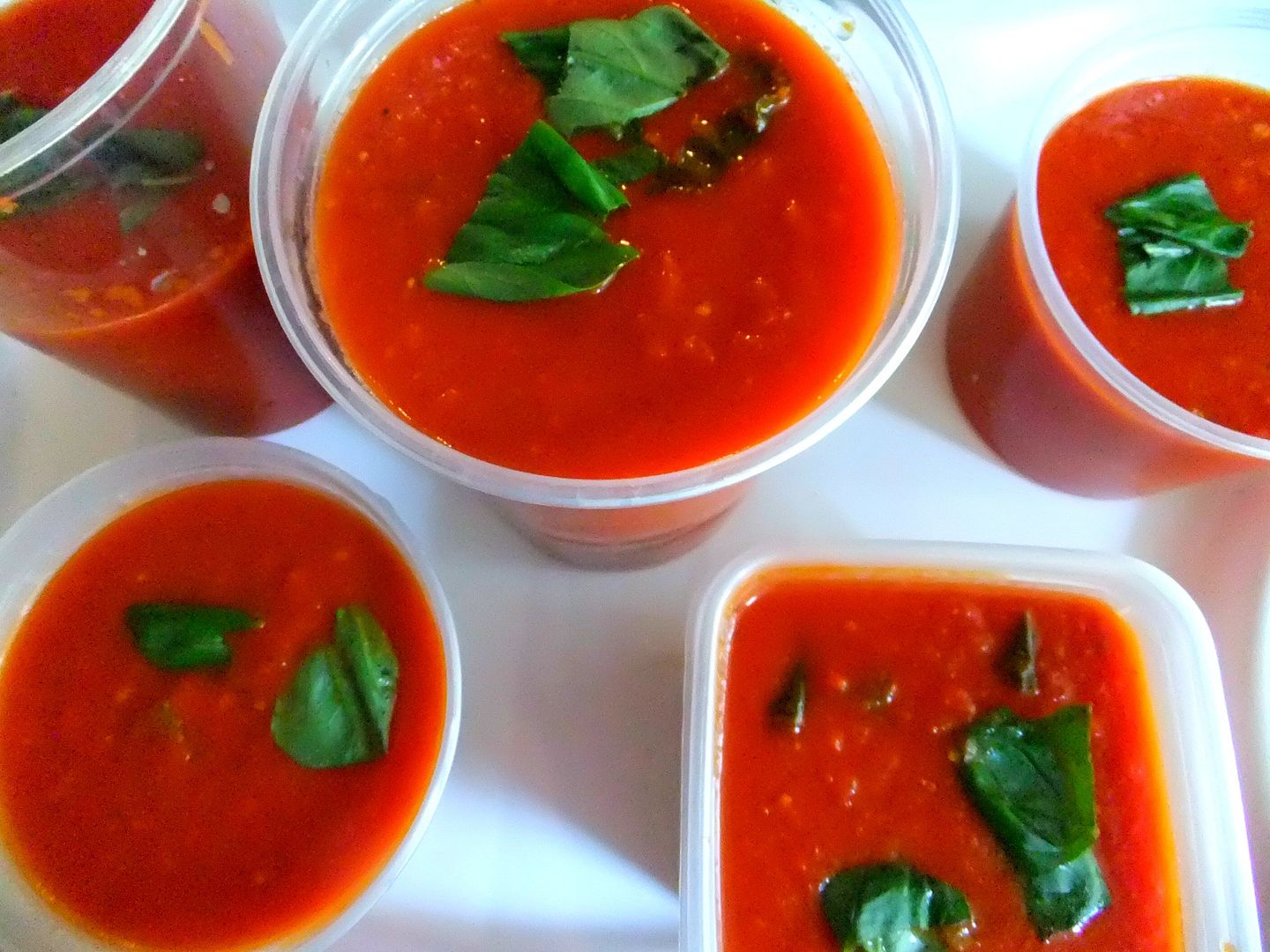 After it simmers for a good while I let it cool down, pour it into containers and stick it in the freezer for when ever I need it. In this case I held one out to make my roasted red pepper sauce.

I suggest roasting your own peppers, I personally don't like the flavor of the jarred ones and besides, they're too watery for this recipe. I put mine which were drizzled with olive oil, salt and pepper under the broiler, keep watching them until they're soft and slightly charred. Peel the skin off and whirl them in your food processor.
Look at that color isn't it beautiful? Now all you have to do is spoon your already highly flavored marinara into the mix, as much as you want accordingly to your own taste, until you reach the perfect balance of pepper verses tomato. The more pepper flavor the better, that's what you're aiming for here.
My al' dente cooked fettuccine was then tossed with that luscious roasted red pepper sauce, pre roasted eggplant, cherry tomatoes, zucchini and artichokes, I added in some olives, lots of basil and parsley.
For a rustic presentation I placed it into individual foil packets and top it with a few pieces of fresh mozzarella, seal it tight and put it in a 350F oven for 15 minutes until cheese gets gooey and heated through.
So Good!
Buon Appetito!