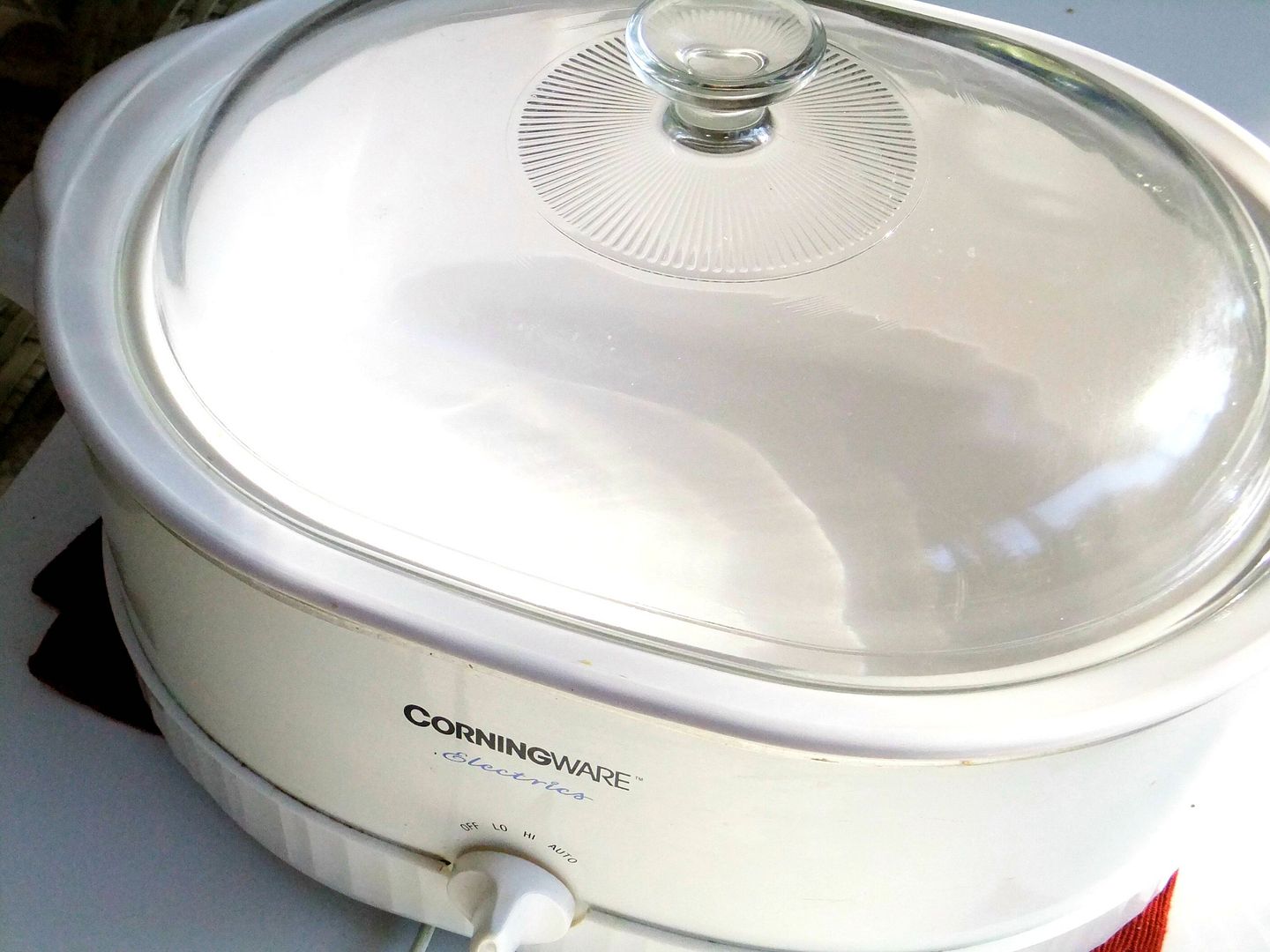 I have been making this roast for over 20 years, everyone who eats it wants the recipe, my family loves it and it's almost embarrassing how simple it is to put together! I usually make it one or two times a year, about as many times as I use my crock pot. It's perfect for the fall weather and goes wonderful with either polenta, potato gnocchi or buttered egg noodles on the side.
The cut of meat you get is either a rump roast or a top round. Make slits in the roast with a knife and then stuff slivers of garlic all around. Generously salt and pepper the roast and sprinkle with dried oregano. How easy is that?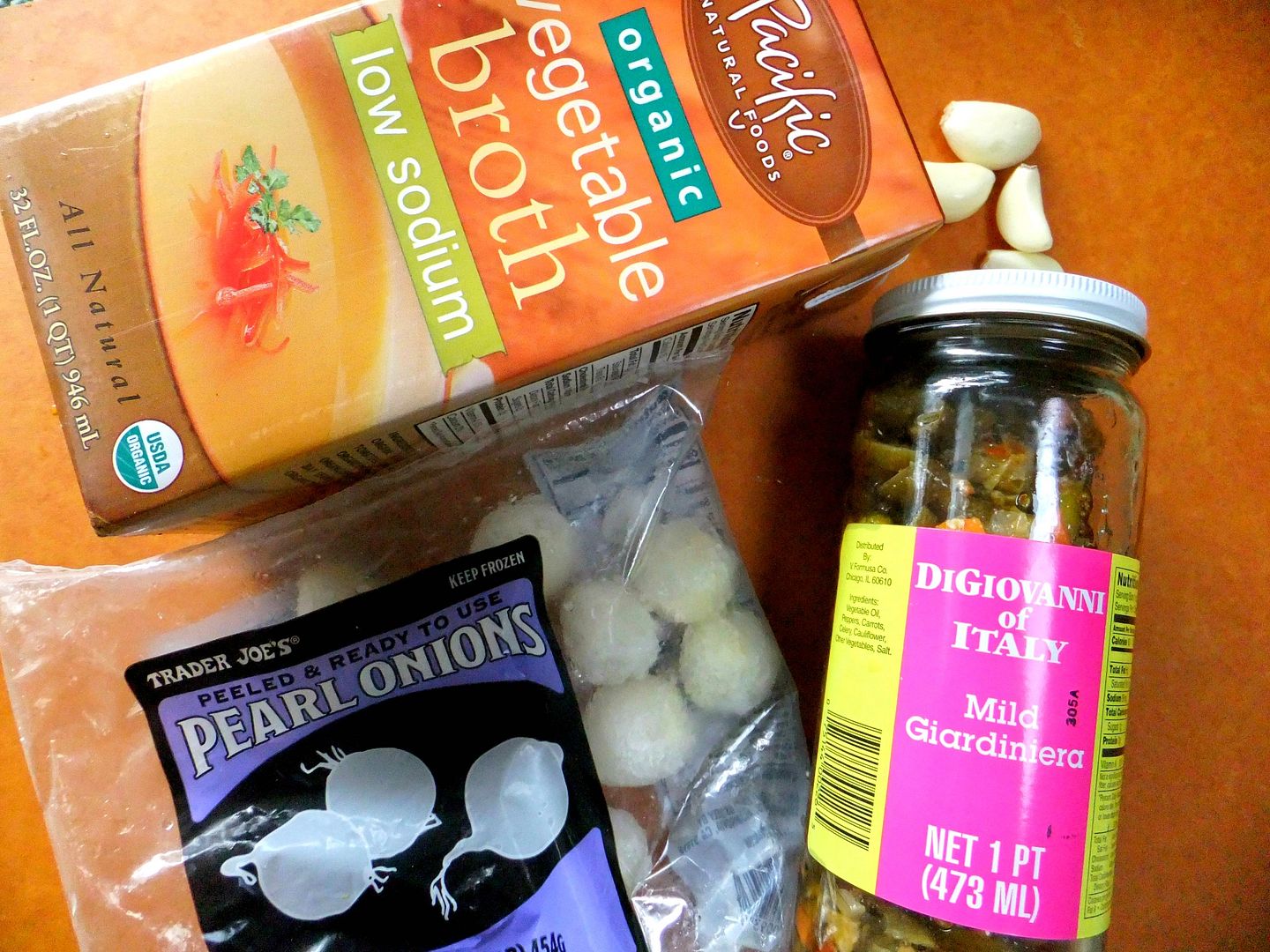 The star of this dish is a large bottle of giardinera. Giardinera is a delicious condiment with a mixture of usually carrots, celery, olives, cauliflower, onion, and of course hot or mild peppers, brined and covered with oil, without it it just wouldn't be the same! I hope you could find it in your neck of the woods but here in Chicago I can get it everywhere. There are recipes on the web if you want to make your own.
The other two ingredients are optional, tiny pearl onions and just a bit of stock, less than a cup, but honestly a little water would do just fine!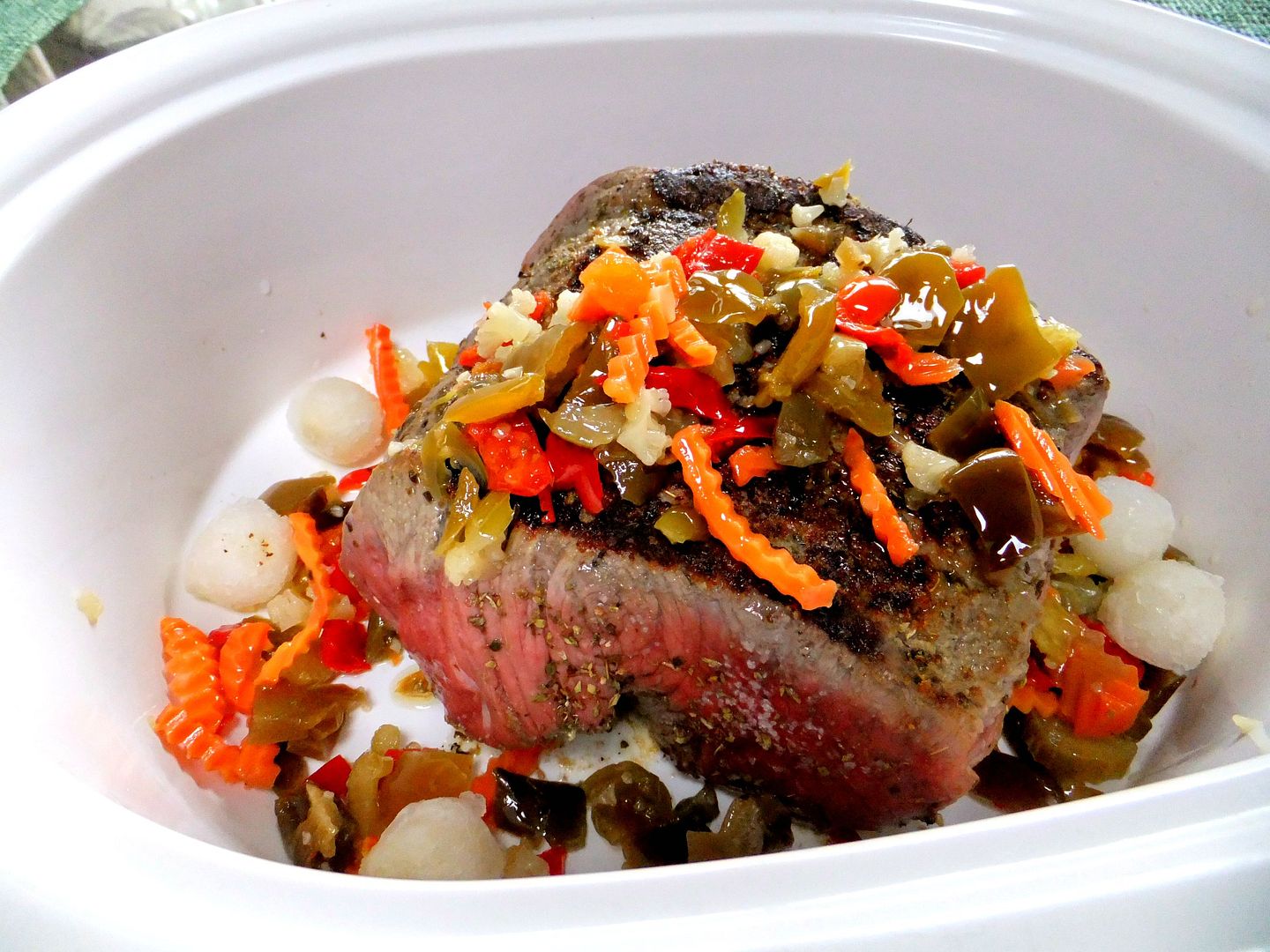 Just get a nice sear on your roast before you stick it in the crock pot, then pour the whole bottle of drained giardinera on top and then add your water or broth. Cover and cook on low for 8 hours or until very tender, it will make plenty of flavorful juice, enough to spoon over your cut roast or to toss in with some buttered noodles. I've also made this in the oven, searing it first, same way but with tin foil laid on top for half the time at 350F, it all depends on what size roast you have.