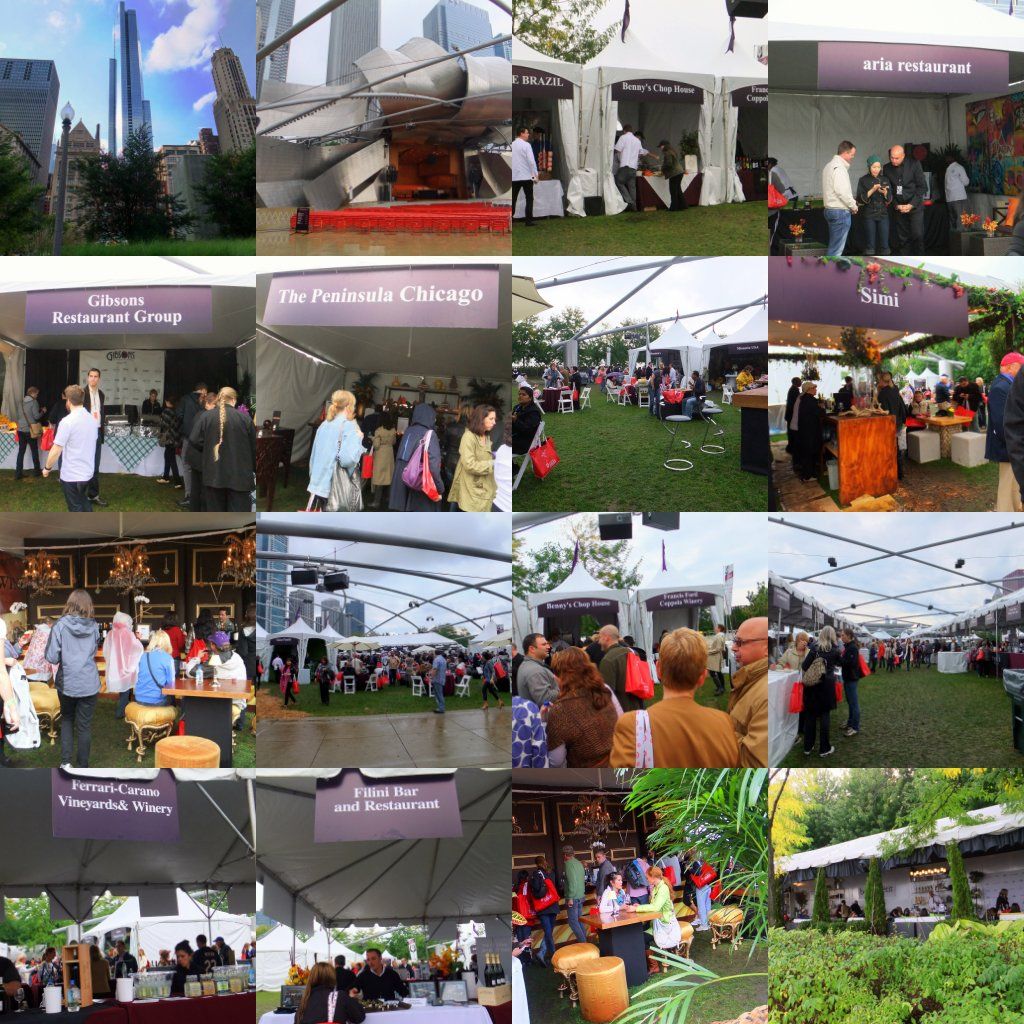 Last sunday I attended Chicago Gourmet, an interactive epicurian event showcasing more
than 100 of Chicago's finest restaurants and chefs as well as hundreds of renowned vitners, spirit makers and premium breweries from all over the world. The event was held in beautiful Millennium Park where guests enjoyed live cooking demos, seminars, gourmet tastings and book signings by popular chefs, master sommeliers and winemakers.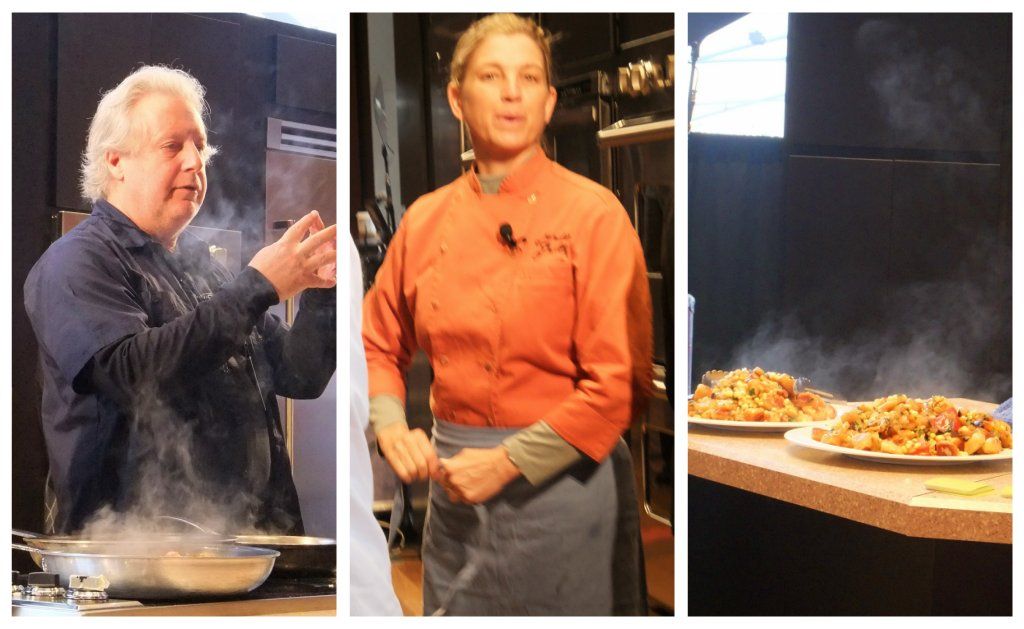 I was fortunate to get a front row seat to view the cooking demo between
Jonathan Waxman
of Barbuto, NYC and
Mary Sue Milliken
of Border Grill,
both appeared as contestants on Top Chef Masters, and both said it was one of the hardest things they ever did. It was fun hearing about some of the behind the scene stuff that went on and all the late night partying!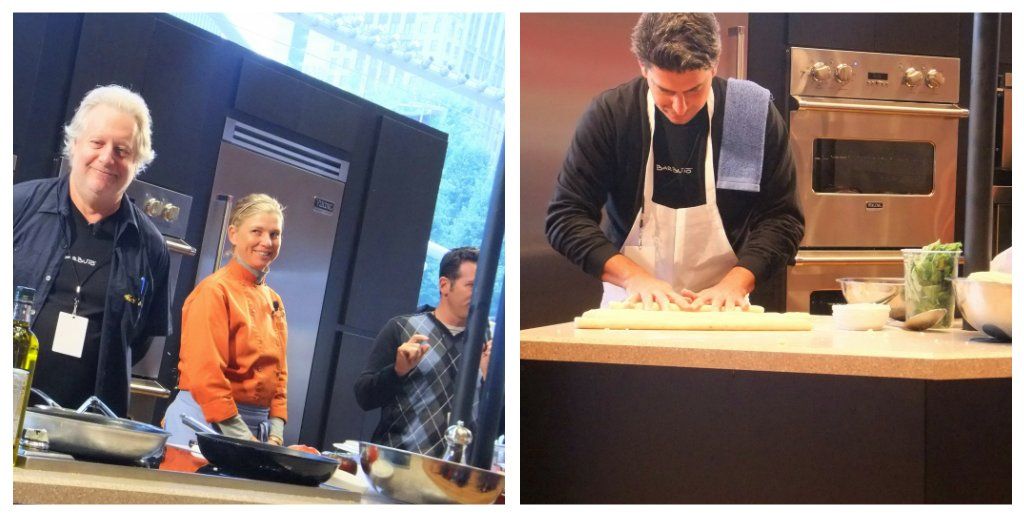 Chef Milliken made quinoa fritters and dulce de leche churros while Chef Waxman was making homemade potato gnocchi that was pan fried and then tossed with diced eggplant, tomatoes, corn, basil and garlic, a recipe from his new book,
Italian, My Way
.
His tips for making light and airy gnocchi is never working the dough too long and treating it nice and gentle. He also likes to freeze them before they're cooked. His favorite way of cooking them is pan fried straight from the freezer right into the pan with olive oil.
There were tastings from awesome Chicago restaurants, it was a little mind boggling at times because you would go from crab to meatballs, then to mussels, asian, steak, etc, etc.
Note to self
, not good to mix foods!
I must say one of my favorite tastings was from Frontera Grill, I love shrimp tacos and this was bursting with flavor!

These beautiful platters weren't too bad either situated near all the tasting tents for all the wineries and other spirits.
Apparently infused vodka and rum is the hot new thing with flavors like, apple, whipped, citrus, espresso, mango, melon, cotton candy, cake and butterscotch just to name a few!
There were lots of cocktails being shaken and poured all day long, I must say these were very popular tents!