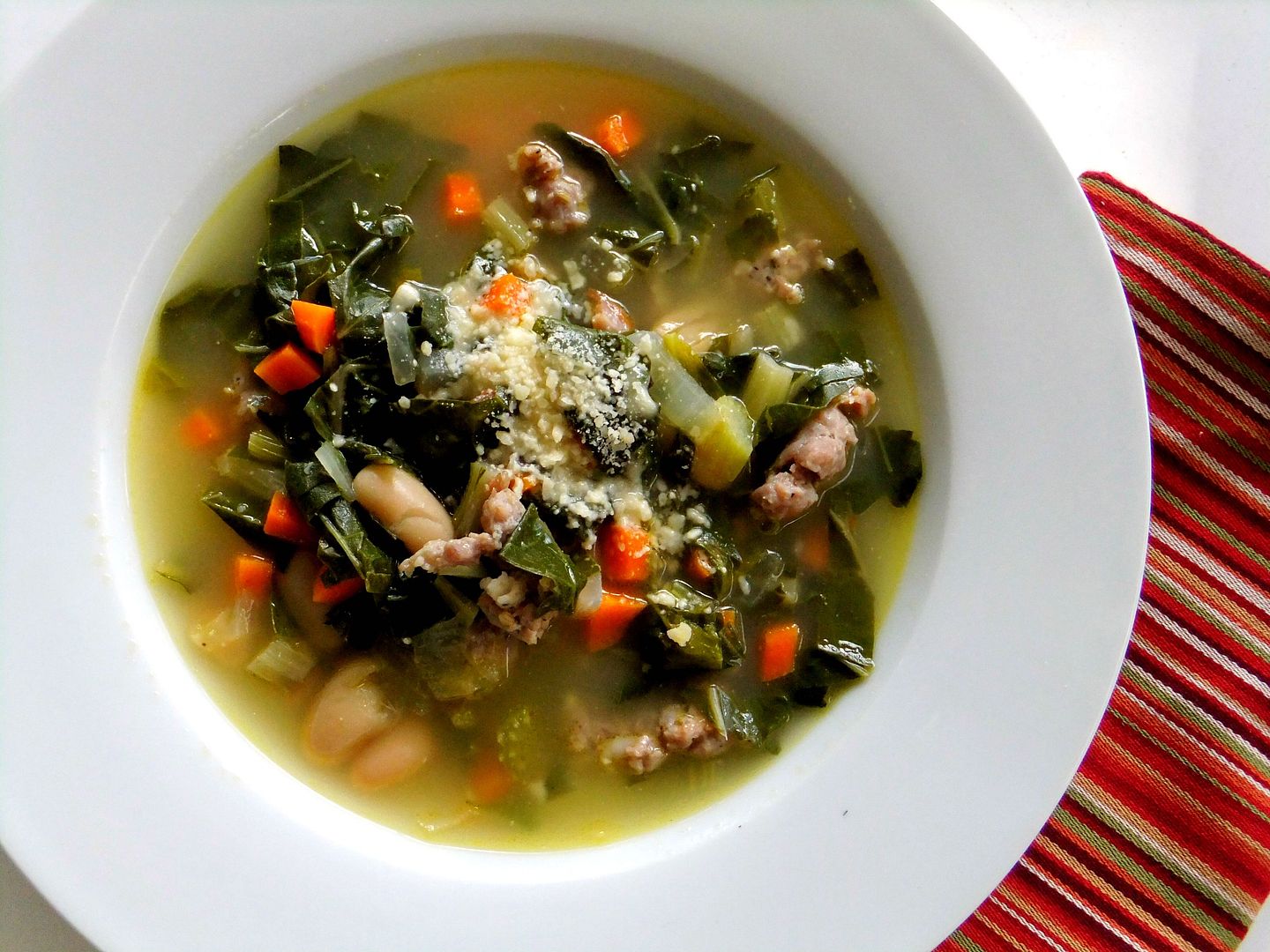 I haven't been cooking much lately, it's been a whirl wind couple of weeks here as I lost a much loved cousin of mine to cancer, but recently I had to pull together a quick lunch for visiting family, fortunately I had all the ingredients to make this
Sausage and Chard Soup
. A big pot of comforting soup simmering on the stove always hits the spot.
Brown 1/2 lb. of crumbled Italian sausage, ( I used spicy)** Toss in 2 chopped carrots, 1 chopped onion and 1 large minced garlic clove** Add 1 1/2 cans of drained cannelini beans ( reserve half can) and a few cups of chopped swiss chard or kale** Pour in 1 1/2 boxes of chicken stock ( reserve the other half box)** If you have a cheese rind or two, put that in** Season with salt, pepper and a sprig of rosemary** Take the remaining 1/2 can of beans and the rest of the broth and place both in a bowl and if you have an immersion blender or just a regular blender give it a whirl and pour into the pot, this will act like a thickening agent. Cook until veggies are tender, it doesn't take long.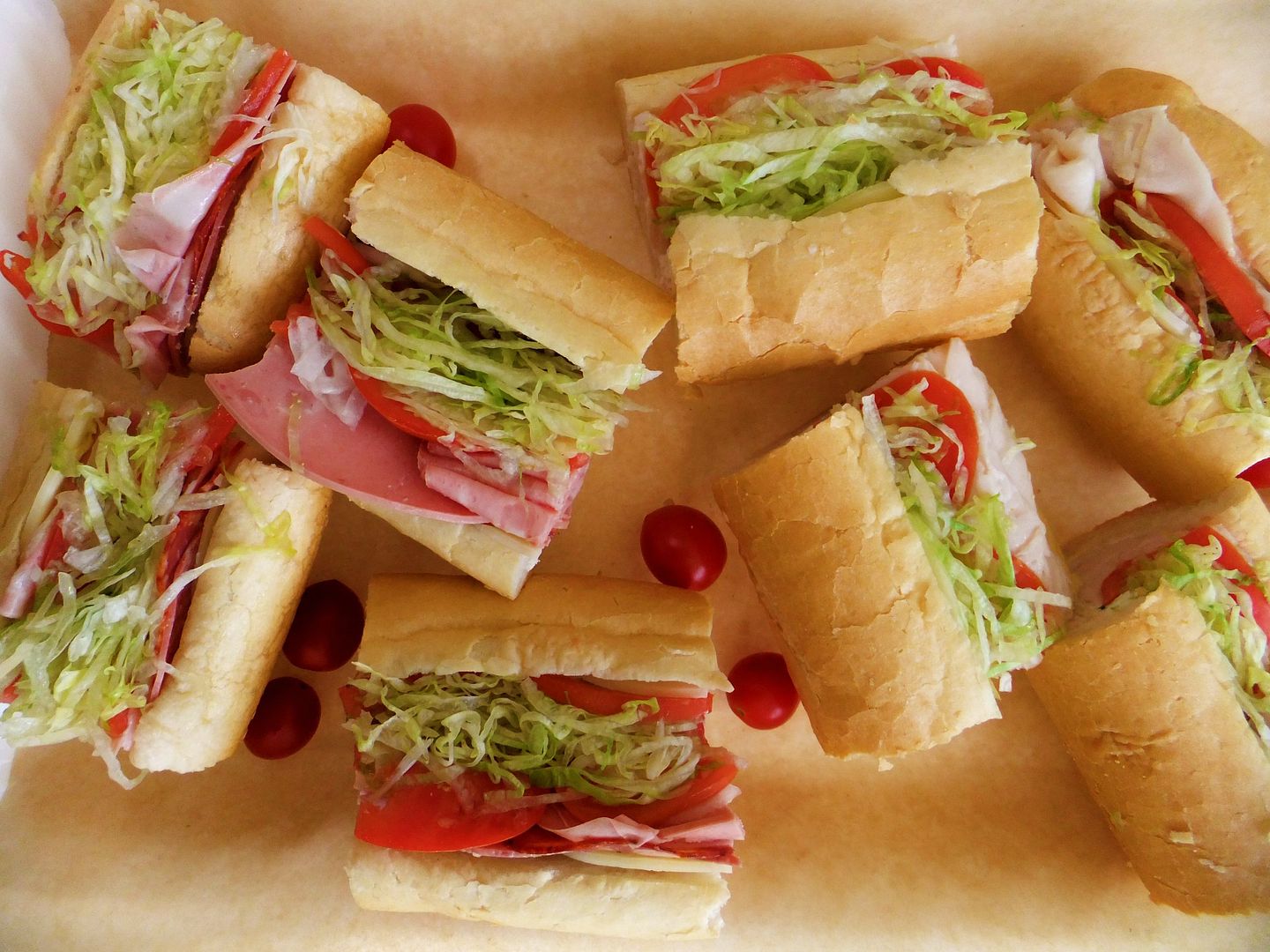 In the meantime I sent the husband out to a nearby deli to pick up some
Italian Subs
consisting of provolone, salami, capicola, mortadella, tomato, onion and oil all on fresh Italian bread.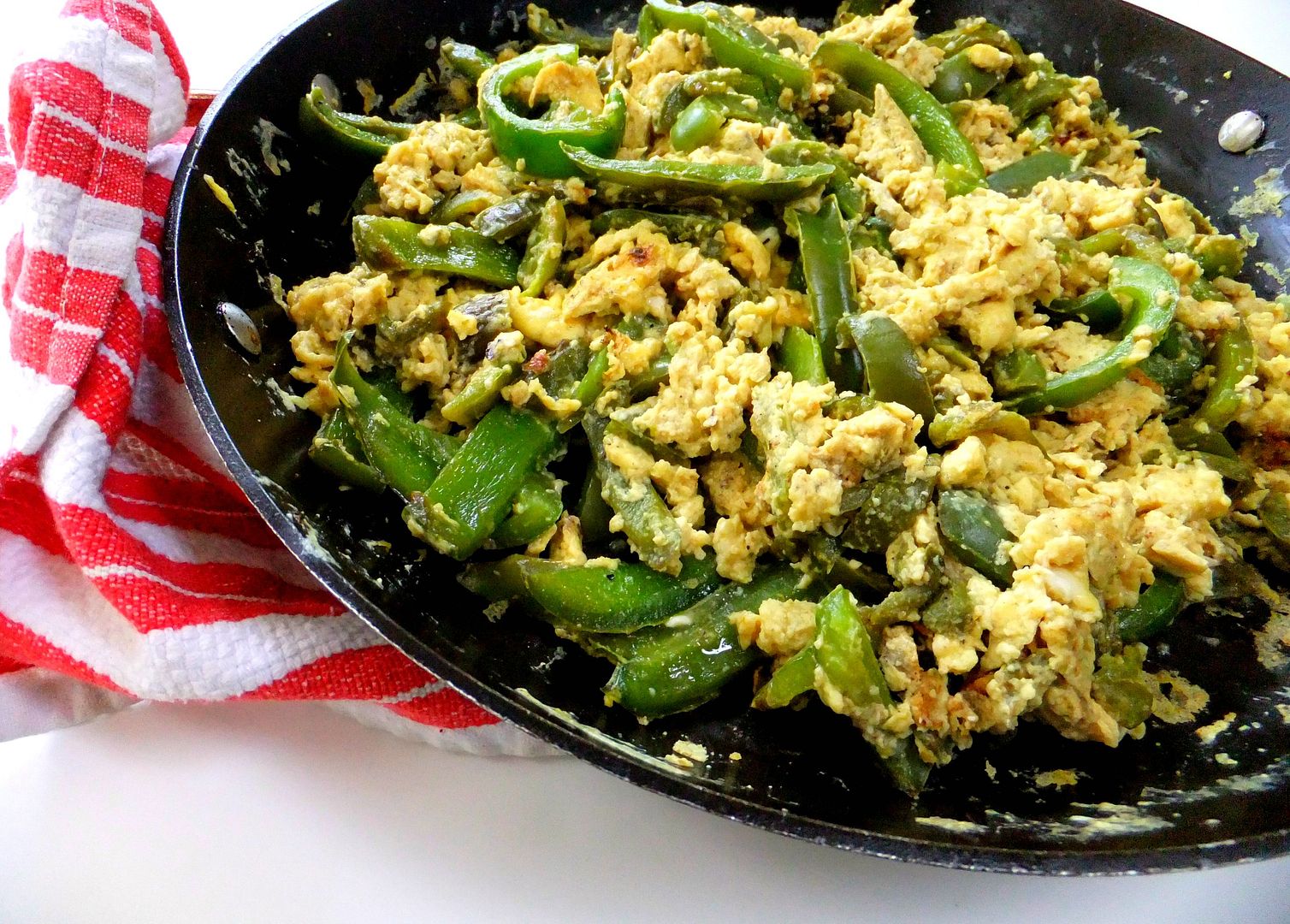 Worried that it wasn't enough I quickly made some,
Peppers and Eggs
. Five or six large peppers seeded and cut into strips then sauteed in olive oil until soft, add in a dozen beaten eggs and lots of grated romano cheese, salt and pepper.
This is a big family favorite, such a humble sandwich that tastes like a million bucks! We've been eating this since we were kids, I always top mine with hot giardinera!
No time to bake? No problem! Just make a quick stop at our favorite Italian Bakery, you can never go wrong with
Napoleans
,
Sfogliatelle
, and fresh filled
Cannoli's
!
For all my local peeps if you haven't already done so please check out The Italian Bakery at 82 E. Lake St. Addison, Il. Always consistant and good!
Have I told you that they make a great cannoli cake? We order them all the time! Cash Only.
But my personal favorite are their cannoli's, crunchy and creamy with every bite! Now all you need to do is put on a big pot of coffee, a match made in heaven!
Recently I was gifted by the
Fairy Hobmother
just for leaving a comment on my friend
Claudia's blog
which I'm a regular visitor of anyway, a nice surprise in the midst of a very stressfull week. The nice thing is one of you will receive a gift too just by leaving a comment on this blog post from the nice people of "
Appliances Online
"who are currently promoting the "
Bosch
"
eco friendly appliance
range.
I used my gift card towards a new and shiny pizzelle maker, I see all different flavored pizzelles in my near future here on Proud Italian Cook!